Ensuring Business Continuity in Crisis Situation
Martina Crnkovic
Training & Development Expert
"In the midst of every crisis lies great opportunity." 
You probably have, as well as I have, seen and heard this sentence many times in the past few weeks. As I am writing this to you now from my home office, I can't help but feel this strong sensation of wonderment. Merely two months ago our organization had 28% remote employees, and 72% working from our two distributed offices. Today all of us are working full-time from our home offices.
It goes without saying that the global situation these days found us somewhat prepared and somewhat challenged for the task in front of us: how to ensure our business continuity and transfer and set up the remaining 72% of our company for remote work. In one week only.
Remote work has been on the rise since IBM, American Express, and others first started it 26 years ago, and it is safe to say it is now at an all-time high. We started with our first remote work project nearly two years ago, with only a few employees working from home. In the next two years, that number grew steadily to 28% of the company. We didn't just see the necessity to search for more and more talent as our company grew larger, we also discovered amazing, some new and some already known, benefits to working remotely: no commute, better work-life balance, and generally increased job satisfaction.
As we received more and more alarming news about the current global situation, transferring everybody to full-remote working setup was a no-brainer for us: in everything we do, the experience and the safety of our employees come first. So, we went for it. Boldly.
"Can we do it?" was never a question we asked ourselves. Nearly anything is possible if you set your mind to it. But we had to set more than just our minds to it: more than 200 work units were waiting to be set up, not to mention transferred to everyone's homes, double-checked by the IT department and only then put to use.
As you probably noticed, there are already many steps involved in the preparation of the said action itself, so let me take you back to the beginning: assessing the technological needs of each team member. The first thing we did was to list down all the prerequisites a person should have even to be eligible for remote work. We cross-referenced it with their home address and got ourselves a fully dotted map with a large number of locations we must visit in the next week. Sorry, weekend. The day-to-day business still had to roll-out as it usually does.
Next, a must-have vs. nice-to-have comparison was made in order to prioritize better and to be more efficient. Even though we had some equipment on stand-by, a large shipment was made to our offices, and our IT crew was ready to go: each piece of equipment was first disinfected, then a hardware/software check was done, and lastly, a second clean-up had to be done before the definite shipment.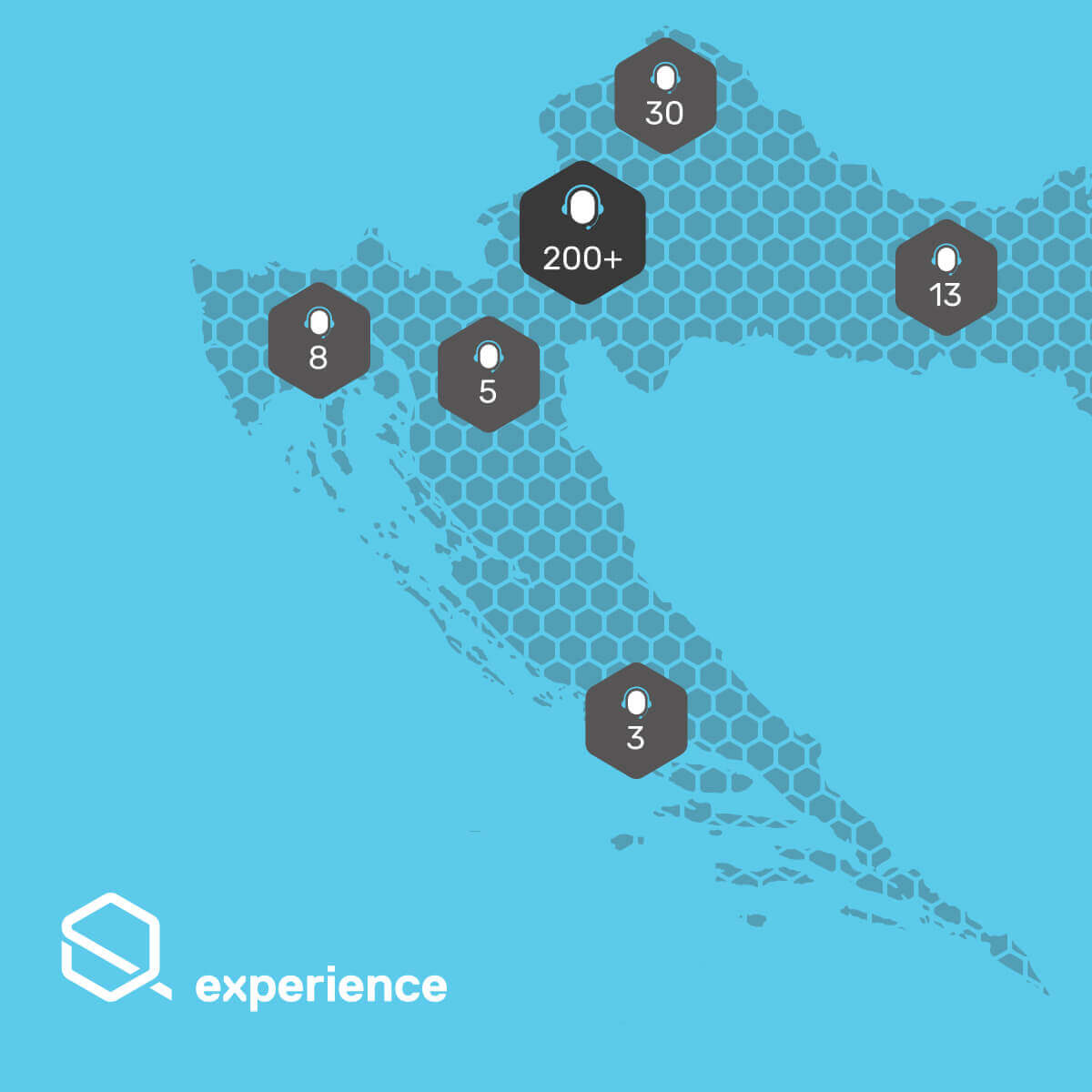 After this, the before mentioned dotted map was organized in reasonable delivery units, to increase efficiency and save time. Bear in mind; you are entering someone's home in a time of a worldwide pandemic – our delivery crew had to be clean and disinfected with each delivery they did. Another thing: before even stepping into someone's home, we communicated thoroughly with our team why are we setting up our home offices and when are we planning to do the delivery – it is a fine line between communicating this much-needed step and not sounding too upset – a minor mistake could launch a person straight into panic mode.
Once the equipment was received, an IT checkup followed. Due to the massive amount of workload, we had our colleagues from other departments join our IT support team. This resulted in doubling the size of the team overnight, and we were now adequately prepared to tackle the huge challenge that was in front of us: The IT Call. The IT call consisted of hardware set-up and software checkup and was usually done during the onboarding process of a remote employee. This now had to be done in minimum time with maximum efficiency, since we had more than 200 calls to be done by the end of the week(end). Our team also implemented a professional grade VPN, which was then set up during the call to ensure a safe and secure workspace for our users and clients.
At the same time, our management and leadership had to receive a crash-course in managing remote teams, since their main focus in the first week will be operational support of the new remote teams. Luckily, here too, we had a lot of experience, so we gathered already experienced team leaders and managers and transferred the knowledge the best we could in a limited timeframe. We kept and are keeping the information channels open and transparent, and each small piece of information comes in handy.
"The secret of change is to focus all of your energy, not on fighting the old, but on building the new."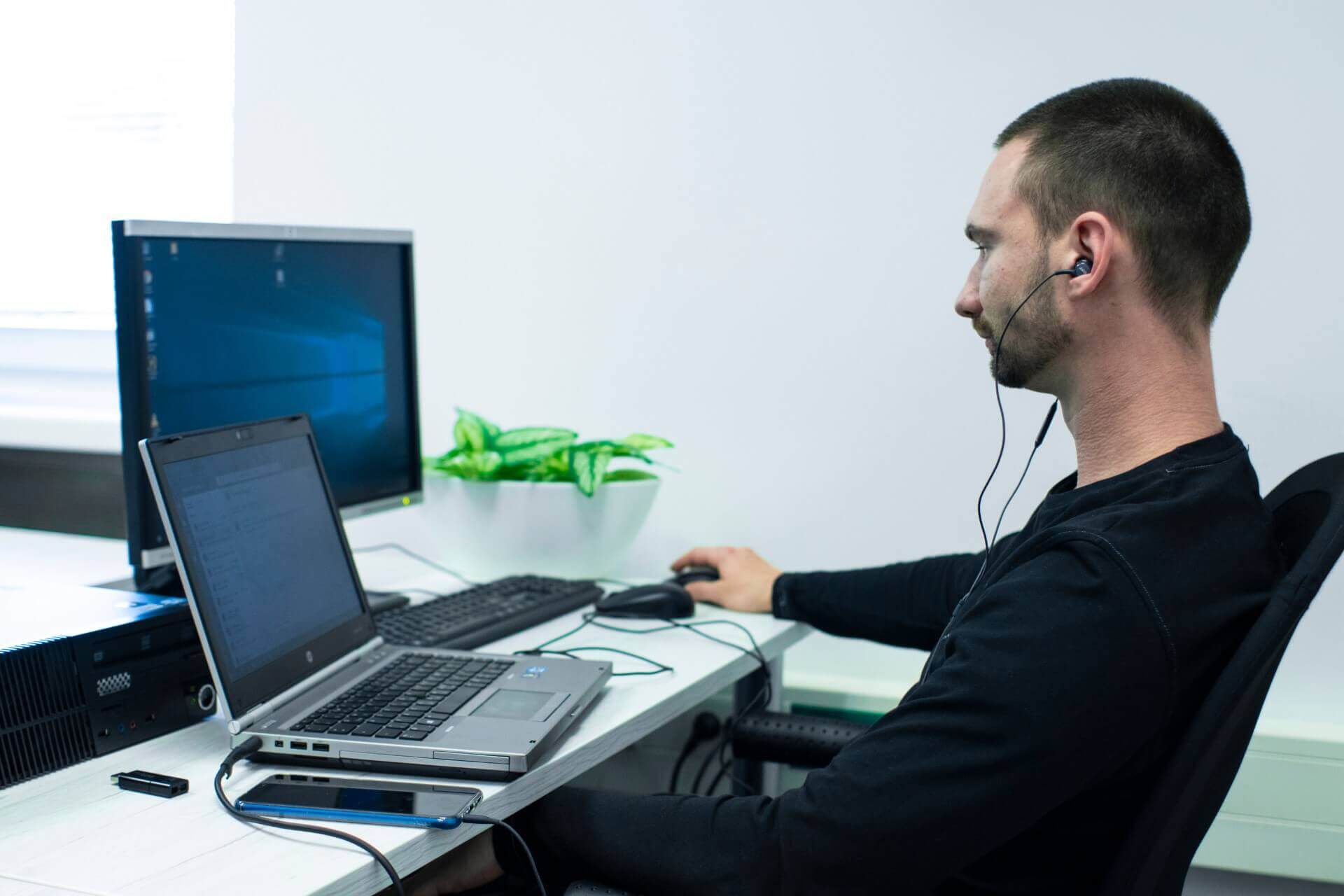 At this exact point, we are at day 79 of fully remote work – and I would now like to put my two cents in: invest in building a community and work continuously on having mutual trust. Now, more than ever, our teams are frequently communicating, openly and transparently, since we are no longer entitled to simply "pick something up " along the way. But it won't "just" happen. It takes time and effort, mistakes and lessons learned. However, if you build the foundations of your communication right from the beginning, it will echo throughout the company.
Don't give up on it easily and do make daily efforts to channel emotions, good and bad, via your chosen communication channels – it will slowly but steadily help you build and maintain healthy relationships and trust with your employees. Without trust, all else will fail, and at the same time, with trust, all else will follow. When you go into it will a full heart, the results speak for themselves.